You are not logged in.
Before you can reserve a spot, you must be a NYSN member. If you are a returning user please Sign in. New users please Sign up.
06/10/2023




6:00 pm - 8:00 pm
Our interactive murder mystery nights are a fun and different way to socialize on a Saturday evening!
For each of these adventures everyone at the party plays a role and everyone is a suspect! When you arrive, our staff will be on hand to welcome you and explain all the things you need to know to enjoy the night.  No experience is necessary.  It is designed to be fun (not super hard).  During the night our host will narrate the chain of events that lead to the murder then it is up to you to solve the case!
How it works:
Arrive at Stout Grand Central at 6:00pm sharp.  Our staff will welcome you and give you your character and explain how the mystery works.
You will interact with others at the party to solve the case.
Do I need experience?  No, this is designed to be fun and easy!
Cost $30 general admission / $20 Lifetime VIP members
The Story: Murder of a Millionaire

Your presence is requested at Mystery Manor for an evening filled with murder and mystery in order to commemorate the death of the late millionaire, Rick A. Rochester. Among Rick's dying wishes, he wanted his will reading to be a party thrown in his honor to gather together those most important in his life. From his eccentric ex-wife to his interfering in-laws, his spying servants to the provocative pool boy, it seems that everyone has a shot at a piece of his estate.  As one of Rick's closest confidants or family members, it is your help that is needed to piece together the mystifying death of Mr. Rochester and to avoid being the victim of yet another murder as you attend his will reading.  Use caution in considering your involvement in this gathering, for as likely as it is that you will walk away with a great deal of inheritance, you are also just as likely not to walk out at all…
About the event:  This Murder Mystery is hosted by The New York Social Network. We are not a professional Murder Mystery company.  We are a social organization that offers these activities as part of our events for people to enjoy a night out, try something different, make friends, celebrate an occasion with groups of  friends, etc.  It is done in a very fun and casual way at a local lounge. THIS IS NOT A DINNER EVENT. It is more of a cocktail party atmosphere.   Some people get really into it and come dressed up for the theme and others just come to have fun–it's up to you! The main thing is to have fun! If you have any questions feel free to reach out to us at 212-873-2256. Or email dave@newyorksocialnetwork.com.
Can I come alone? Yes, most guests do! It's a great way to meet new people.
Dress Code:  Casual
Ages: 21+
Questions? Email Dave Cervini at dave@newyorksocialnetwork.com or call 212.873.2256, M-F 10am to 4pm.
Nonrefundable unless canceled.
Illness Protocols/Refunds
In accordance with current city and state protocols vaccination status or masks are not mandatory for this event.  However, we do ask that participants act in a responsible manner and do not attend if feeling ill, showing symptoms or have been recently exposed to any of the current illnesses..  Mask wearing is optional unless the venue or city has mandated that.  Everyone should respect the comfort levels of others as we transition into this next phase of socializing.
This event is nonrefundable unless canceled.  If you have tested positive for Covid or are sick with any ailment  that prohibits you from attending, we will do our best to provide you with credits for select future events with a copy of your positive test results or doctor's note. Credits may or may not equal the cost of the event missed and may only be applied to events selected by NYSN.
Looking for more murder mysteries? Click here.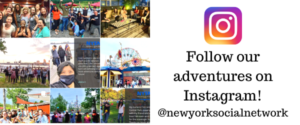 Address:
2nd Floor
, 60 East 41st Street at Park Avenue,
New York
,
New York
,
10017
,
United States
Description:

My venue content